About me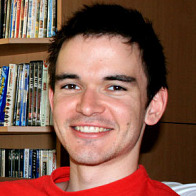 Hello! I am Sam Downing, which you probably guessed from the large, not-at-all-narcissistic image up there with my name in it.
I'm a 20-something writer from Sydney, Australia. In my professional career I've produced clickbait written for some of Australia's most-trafficked websites, specialising in (oxymoron alert!) entertainment journalism. By night I write short stories (you can read some of them here) and longer works, in addition to writing film and book reviews (they're here) and working on my comic The Perfect Murders (which is here), which I expect to finish sometime around 2015. (That isn't a joke – I draw really, really slow.)
If you want to contact me, go here. Or look me up on Twitter (I really, really like Twitter).