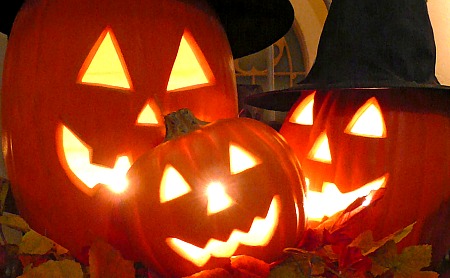 So every year Halloween kicks off a round of hand-wringing cultural-identity paranoia in This Dumb Country – Australia I mean, obviously – where people decide they're going to do the whole costumes-and-candy thing (Halloween is always about "candy", not "lollies"), then a second group of people predictably starts carping that Halloween mustn't be celebrated in This Dumb Country because it's an American thing, and then the first group even-more-predictably fires back that actually Halloween has been around for centuries and actually it's an ancient pagan or Celtic or whatever thing or whatever and actually it's not American at all.
Yes, it's true Halloween was not invented by Americans, and nor were yearly customs that soon became annual traditions like trick-or-treating or dressing in spooky costumes. However. Claiming that Halloween as it's celebrated today is "not an American thing" is a bit like claiming Christmas is not a Christian thing because pagans (or Celts, or whatever) were throwing winter festivals way before Jesus ever rolled up. Whatever Halloween used to be, it's been swallowed up by a cultural tradition popularised by America which is profoundly American.
This is not in itself a bad thing! If you're an Australian and you want to celebrate Halloween, go right ahead. Costumes and candy are fun! But please be prepared to admit that you're borrowing the modern phenomenon of Halloween from American TV shows and movies and pop culture. You just are.
(Also, please be prepared to admit a lot of Australians still don't care much for Halloween, so if you're out collecting candies, take the hint and bypass the undecorated houses.)