At work I idly suggested to a colleague, "What if the cast of Friends were all cats? It would be called Cat Friends." (Yes, this is the kind of ridiculous train of thought that I experience all the time.) (No, I am not on drugs.) I posted my astounding suggestion to Facebook, where it got a couple of comments became a phenomenon. Naturally, I had to apply some Photoshop magic to the results. I had to.
Thus I present to you the cast of next season's hot new sitcom: Cat Friends.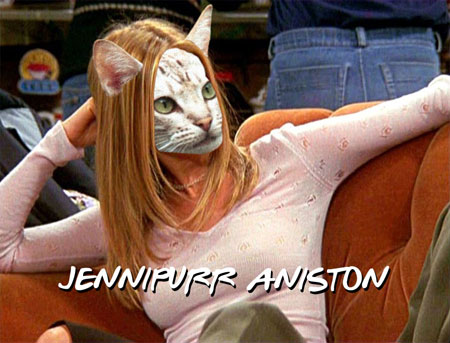 Jennipurr Aniston as Rachel Cream.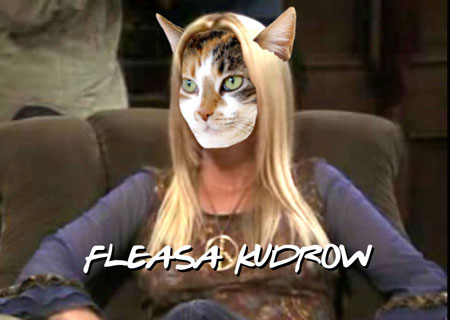 Fleasa Kudrow as Fleebe Buffay.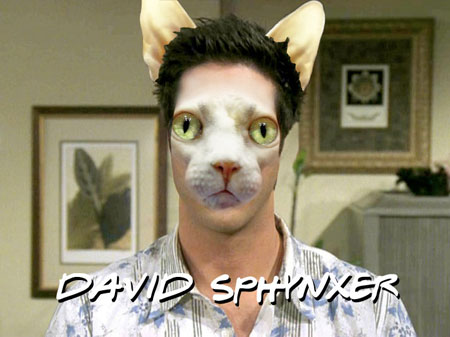 David Sphynxer as Puss Gellar.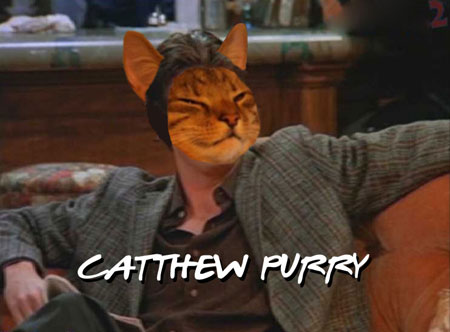 Catthew Perry as Cat-handler Bing.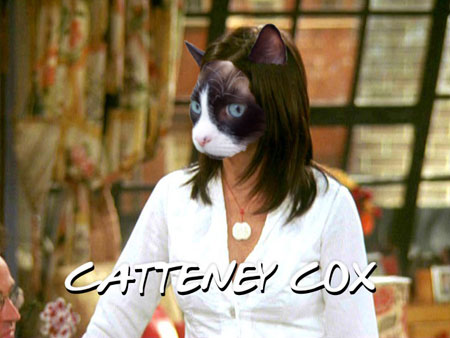 Catteney Cox as Monicat Gellar.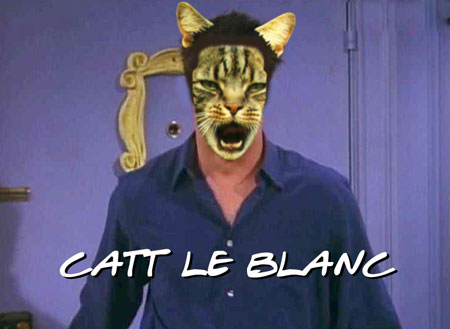 Catt le Blanc as Joey Kibbleani.
Thanks to Cam, Bink, Rachael and Jono for several of the purrific cat puns!