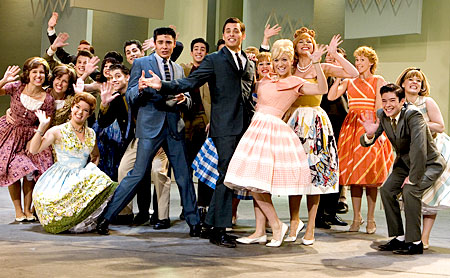 No, not the song from Hairspray.
This week my mum finished reading My Book. Which is rad (though it does make me feel strangely exposed, like she's seen me in my underpants). She said she enjoyed it, but added it's "no A.K. Rowling".
Thanks?
I supplied Mum with a PDF which she printed out to read. Which is terrible for the environment, but I've now inherited this physical copy of My Book, the first time I've seen it printed and bound. I can hold it in my hands!
Unfortunately having the words there on an actual page makes every awkward sentence, every bloated stretch of text, stand out like it's been highlighted in fluroescent blood. The thing still needs an arseload of polishing before it's ready to send out. I already knew this (I didn't spent the last several weeks revising it just for fun) (even though it has been kinda fun), but having a physical copy of Book holds it to a galactically higher standard than if I were just reading it on my Macbook's screen.
One the bright side there are a lot of bits in there I'm really happy with – proud of, even! The less-than-spectacular bits will one day, fingers crossed, be equally rad. Head down; revise, polish, edit. I'll get there.