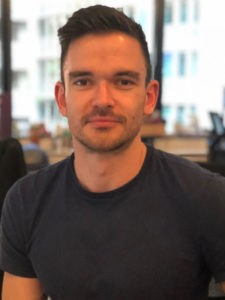 Hi there — I'm Sam, a journalist and health coach.
I'm the editor of Coach, Nine Honey's health and fitness site. I have more than 10 years' experience working in digital media and journalism, and in recent years I've shifted my focus to health and fitness.
My side-hustle is working as a professional bully coach at F45 Training in Darlinghurst, Sydney, where I'm based.
I hold a certificate III and IV in Fitness (through the Australian Institute of Fitness), and I'm currently gaining an advanced certificate of nutrition and diet (through Beck Health and Nutrition).
If you'd like to contact me shoot over a message via Facebook or Twitter.
Articles
What the largest weight control study can teach you about losing fat — and keeping it off
To lose weight, you need to eat less — not exercise more
No, breakfast probably isn't the most important meal of the day. Yes, you should eat it anyway
Signs you need to give your gut a makeover
Almond milk: sure, it's good for you — but it's not a nutritional wonder potion
Why men should try 'women's' workouts and women should try 'men's' workouts
The joys of BodyAttack, or, how I learned to love group fitness classes
Brown bread is better than white bread, right? For you, maybe not
How to train like a quidditch player
I finally learned to meditate — and my hands blew up
Why you need to try a ballet class, even if you're the world's worst dancer
How to keep fit, eat well and stay sane on Mars